What is POS|247?
POS|247 is a wireless Point Of Sale system designed for Hospitality industry. It's more than your traditional cash register. It puts you in control on-the-go with real-time overview of your daily intakes & stock updates.
We've taken out the traditional pen & pad based order taking procedures and replaced it with tablets to wirelessly print and/or display orders on-screen.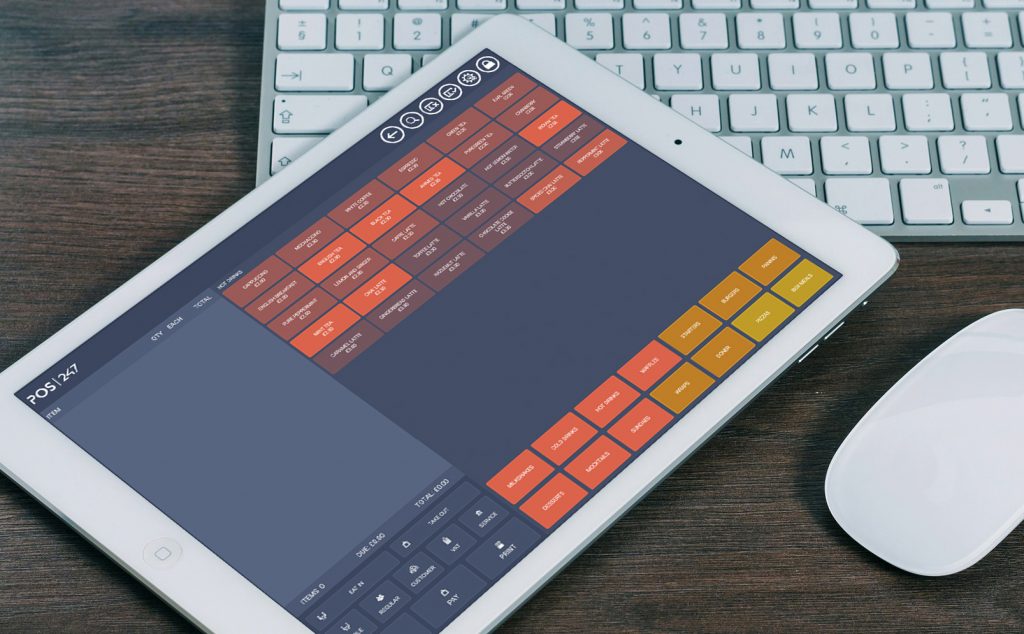 POS|247 systems are tailor made according to your specification, loaded with tonnes of feature which will make order taking a lot easier and much faster, our features include:
• Loyalty Card
• Members Card
• Voucher Codes
• Deliveries (inc. distance calculations)
• Customer History
• Chip & Pin / Contactless
• Live Orders Screen
• Dashboard
Using POS|247, you'll be stress free and in control of your business at all times, giving you the ability to focus on your customer more than you'd have imagined.
We have uploaded some images of POS|247 to give you a quick preview of features available. However, we cannot show everything in pictures click here
If you wish to get more details about the system or want a demonstration, please contact us at info@pos247.co.uk.